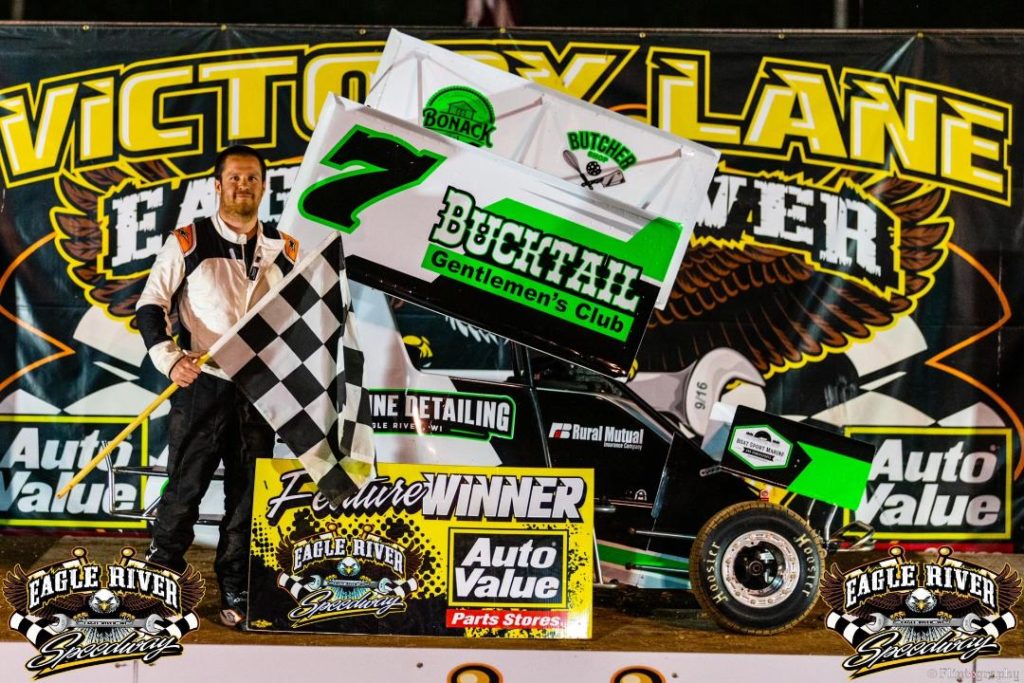 MICHAEL HICKS PARKS IT AT EAGLE RIVER SPEEDWAY AFTER A 10 YEAR HIATUS FROM RACING!
Michael Hicks was away from racing for 10 years. He got back in his car and on June 7, 2022 PARKED IT in Victory Lane!
June 14, 2022 Michael went back to the race track and DID IT AGAIN!! i was told that he WON his heat race each night too. What a feat after being out of racing for 10 years. CONGRATULATIONS MICHAEL!