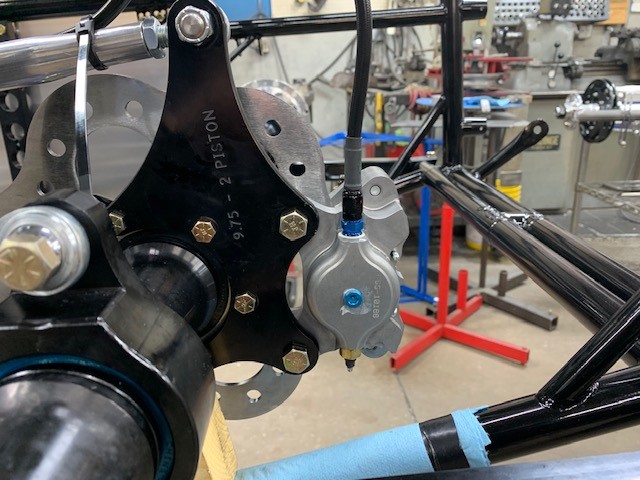 Brake Line Location –
I used to mount my brake line in one of the bleeder locations when I was pressed for clearance.
We now mount all of our brake lines this way, you don't have to deal with that fitting sticking out the side and it bleeds just like the original bleeder.
It gives you more room for those inboard brake users.
And it's lighter – you're doing away with a fitting and a brass bleeder.